1 Client Per Industry, Per City
The following Industries are Locked Out.
CPA, Certified Public Accountant
Carpet & Rug Cleaning
Motorcycle Service Sales
Interior Painting & Remodeling
Roofing, Residential & Commercial
Movers, Residential & Commercial
Flooring, Residential & Commercial
Massage Therapy
Financial Adviser
Insurance, Personal & Commercial
Plumbing, Residential & Commercial
Residential Property Management
Home Inspection
European Automotive Service
Legal, Wills, Probate, Trusts
Embroidery, Fashion
Piano Mover
Artist, Oil Painter
Interior Designer
Beauty, Cosmetology School
Cryptocurrency Exchange
Artist: Steel Sculptor
Gem Jewelry Store
Commercial Property Management
Dental Office
Medical Office
Chiropractor
Medical: Family Practitioner
Medical: Orthopedic
Home Window Replacement
Commercial Window Replacement
HVAC Heating & Air Conditioning
Legal, Divorce Lawyer
Making websites for 18 years with the sole intent of manipulating search engine ranking results to drive organic traffic.
Overview
Websites
Photos
Videos
SEO
How the digital advertising landscape has changed over 18 years and what it looks like today.
Website Design  – Old and New (1999 – 2018)
In 1999 I went door to door and gave it away for free.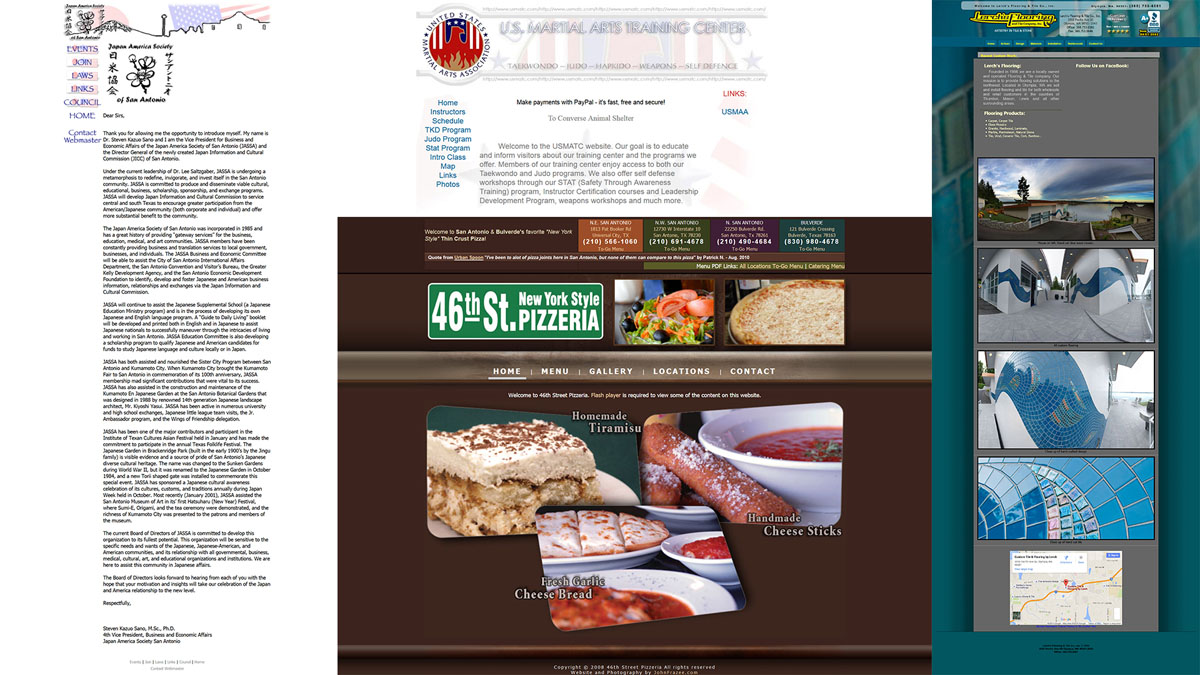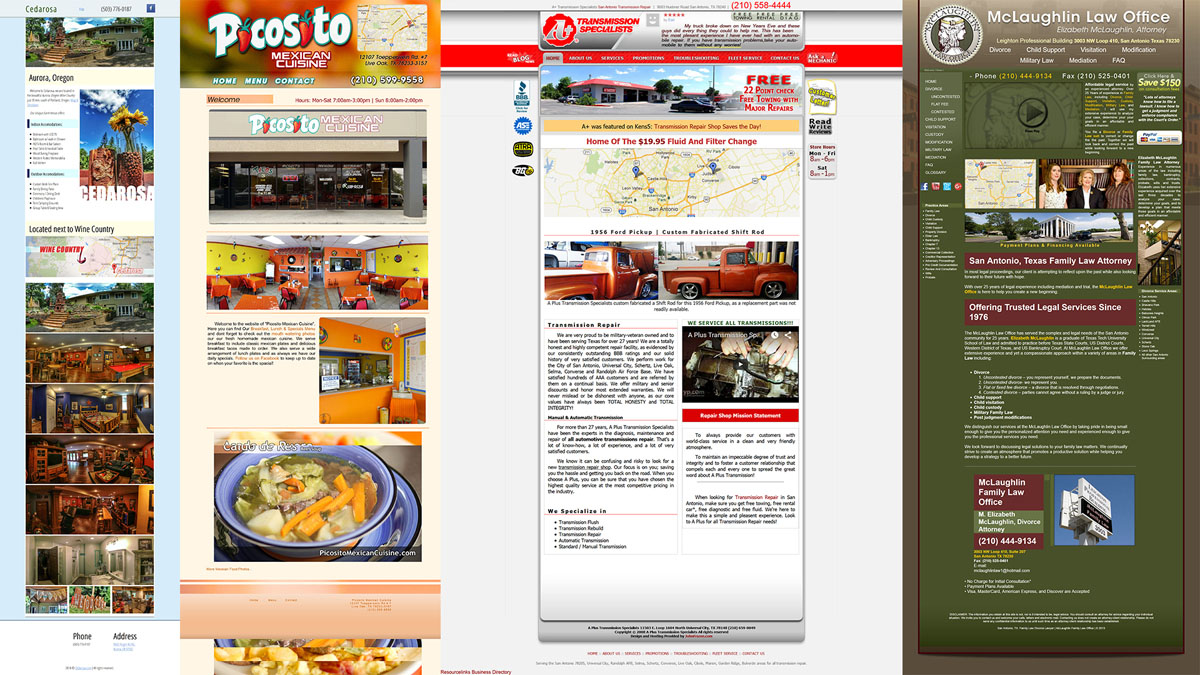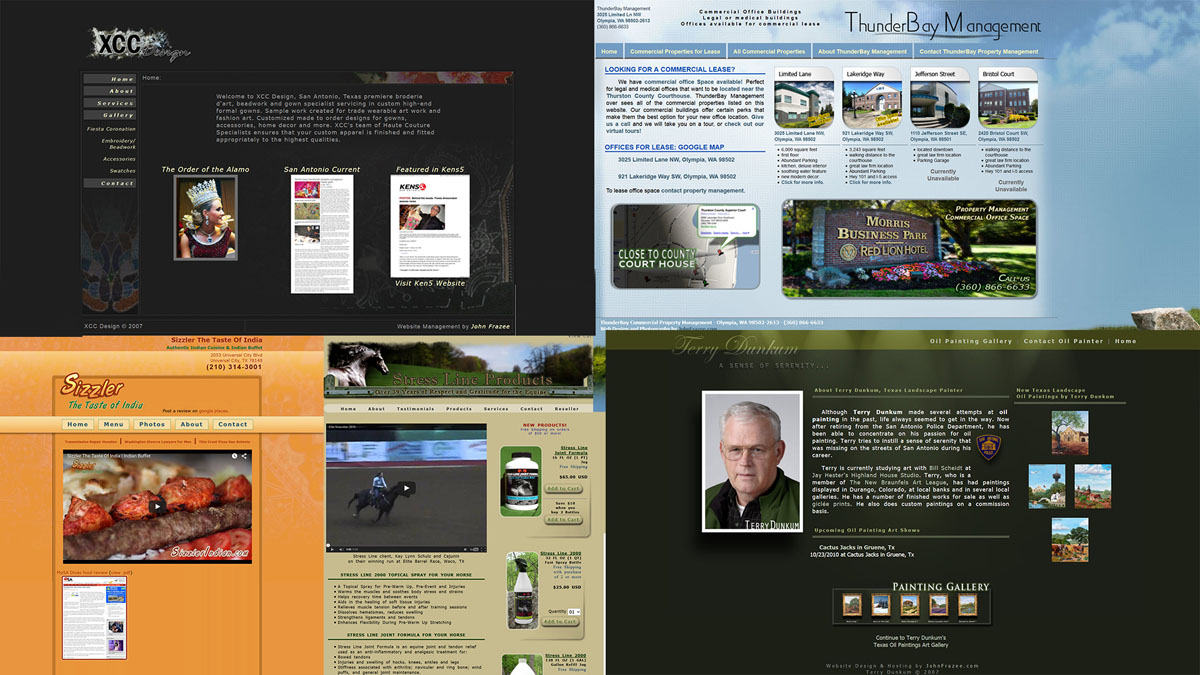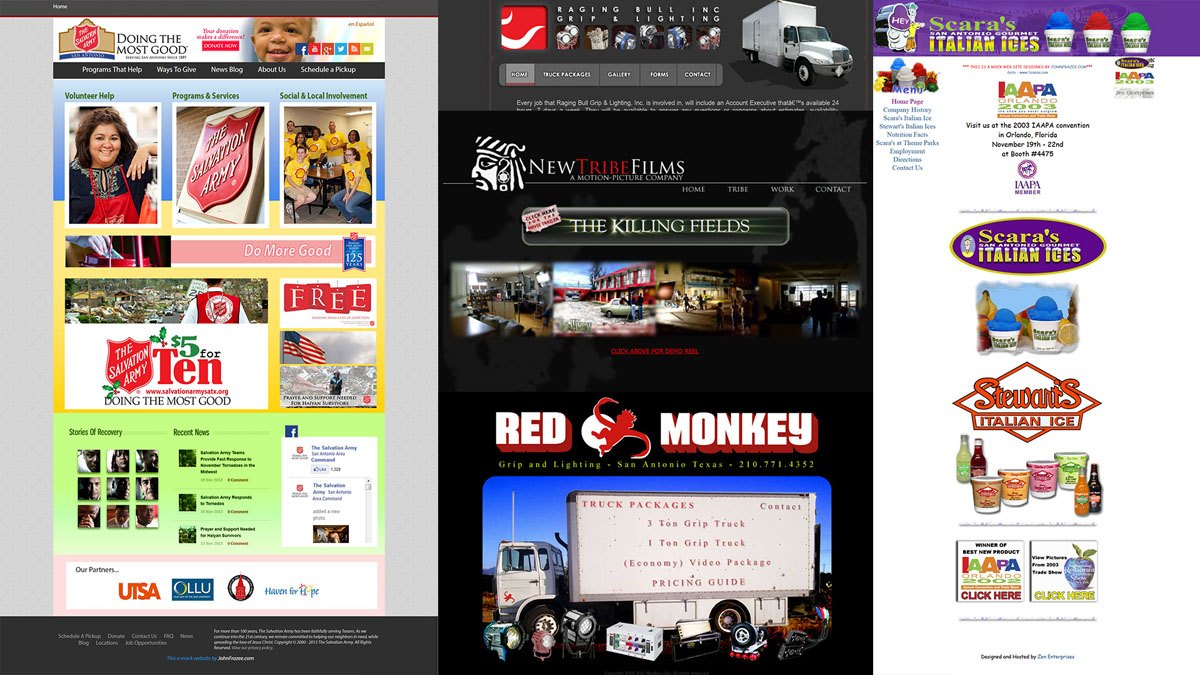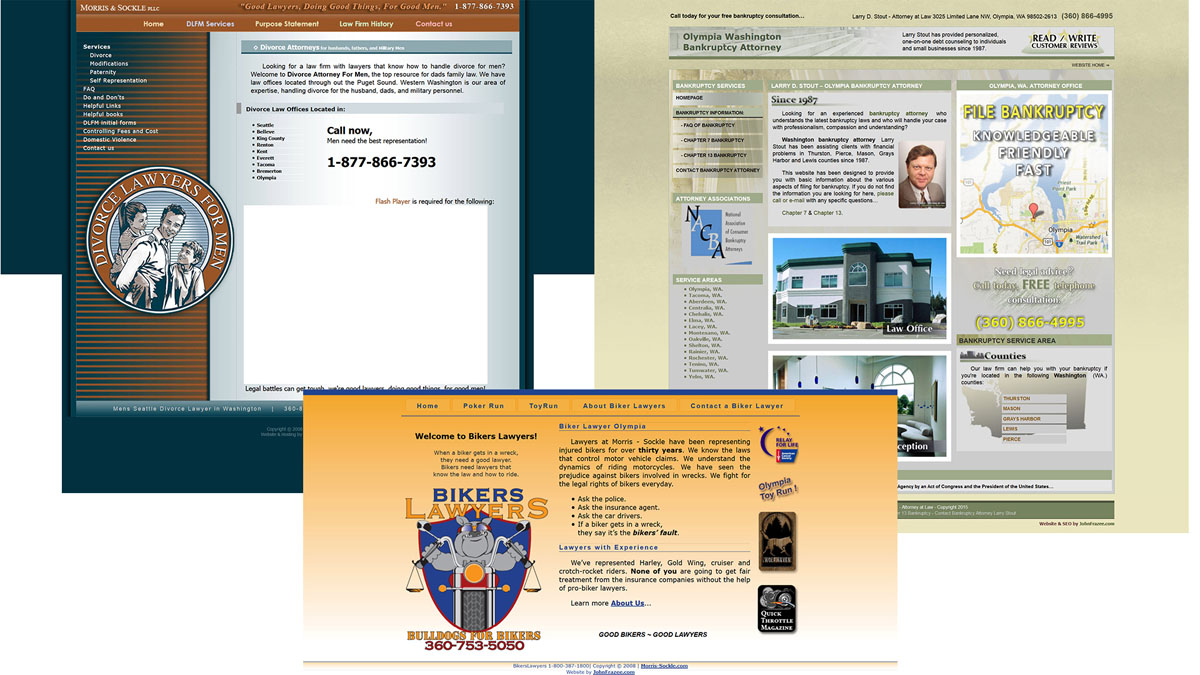 2018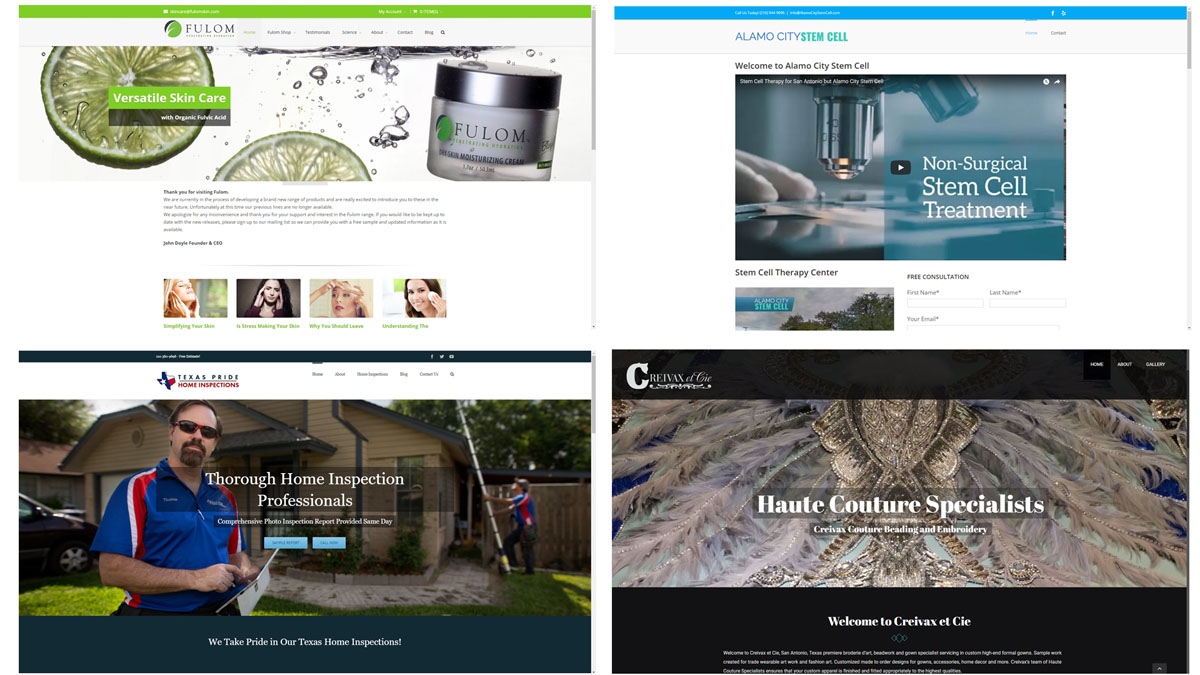 Time Warner Cable Manu Ginobili Commercials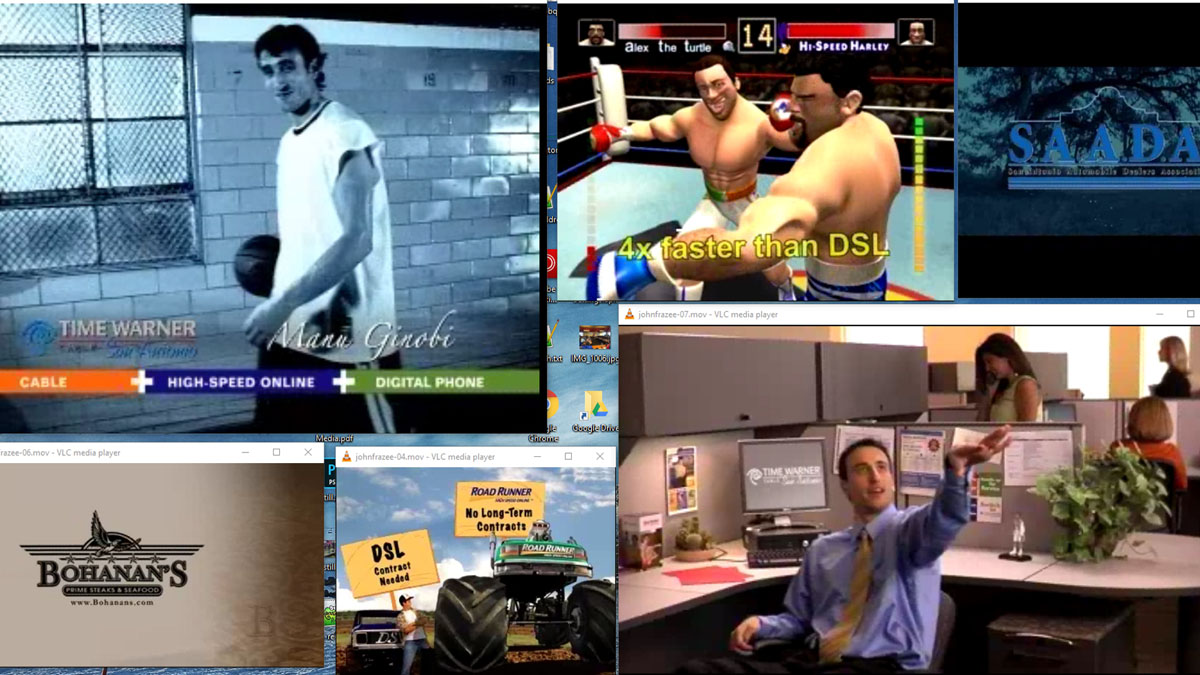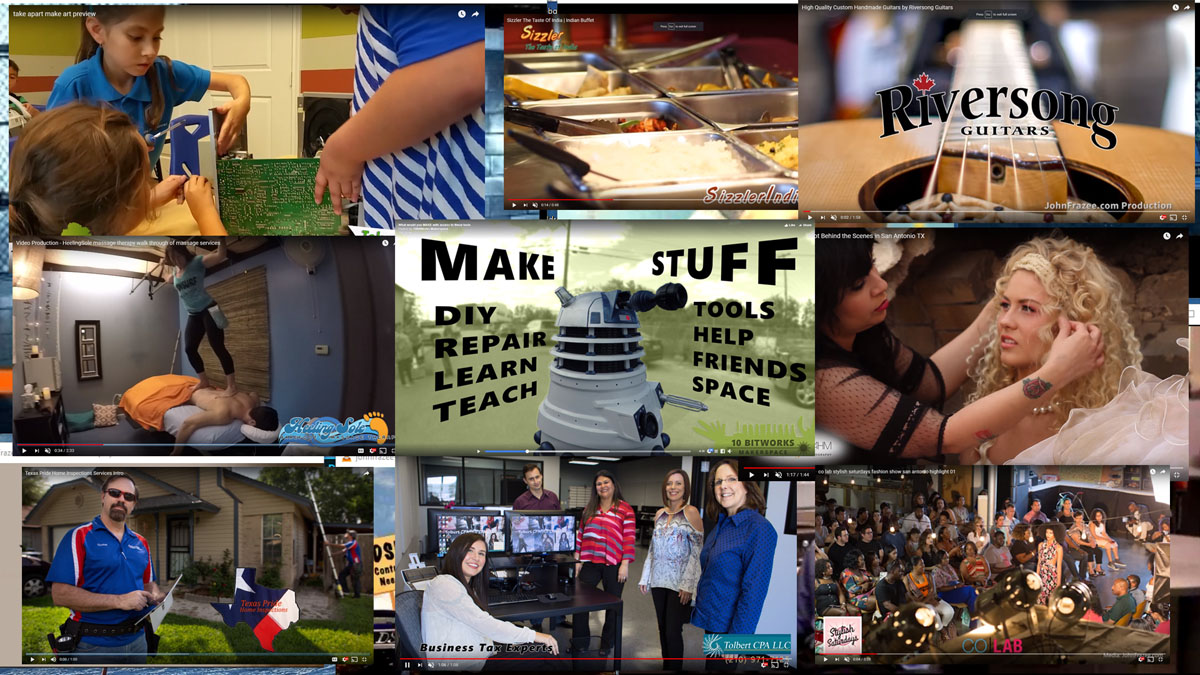 Non-Profits, Freelance and Clients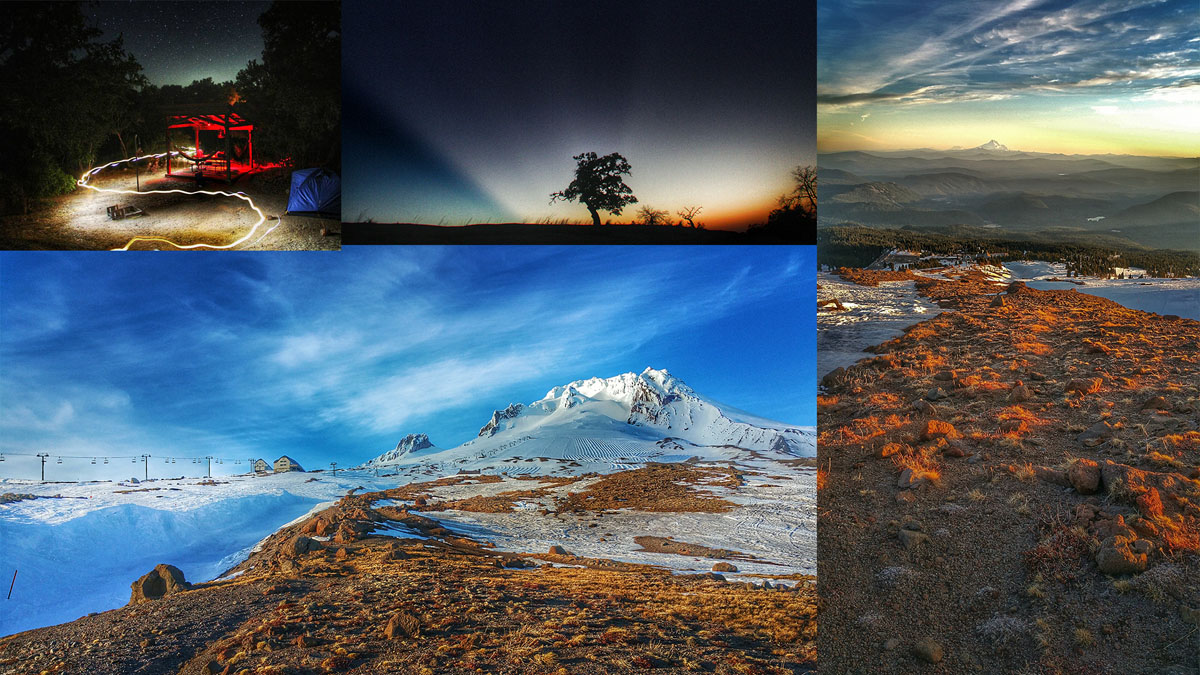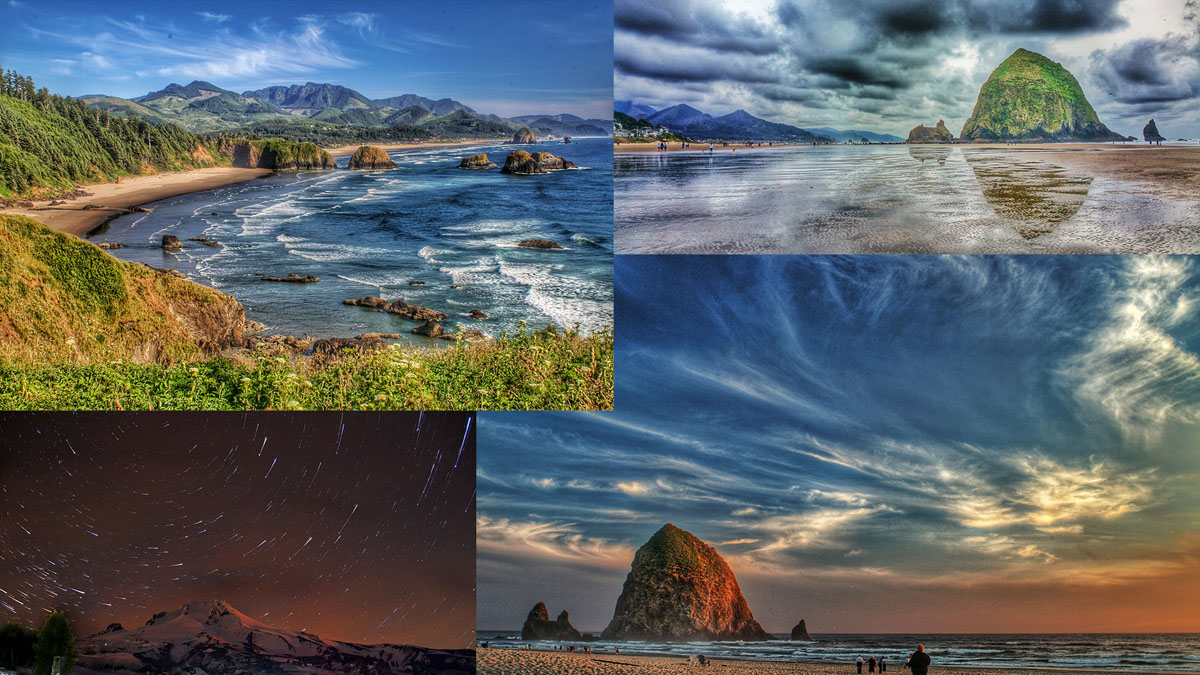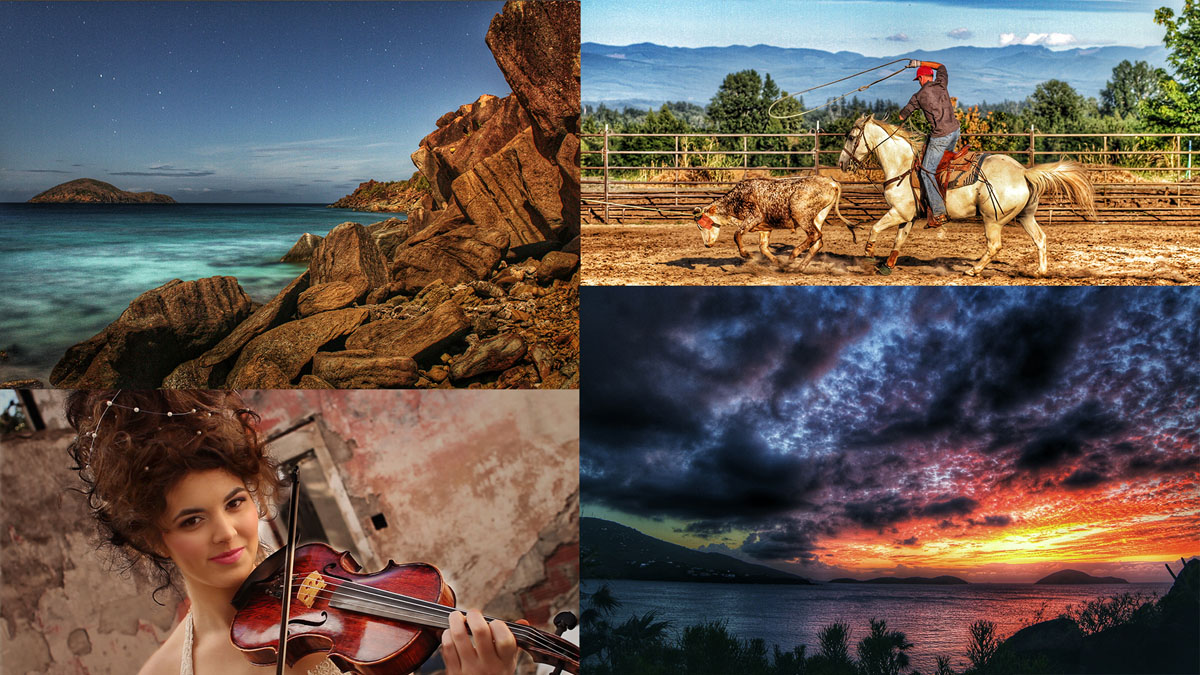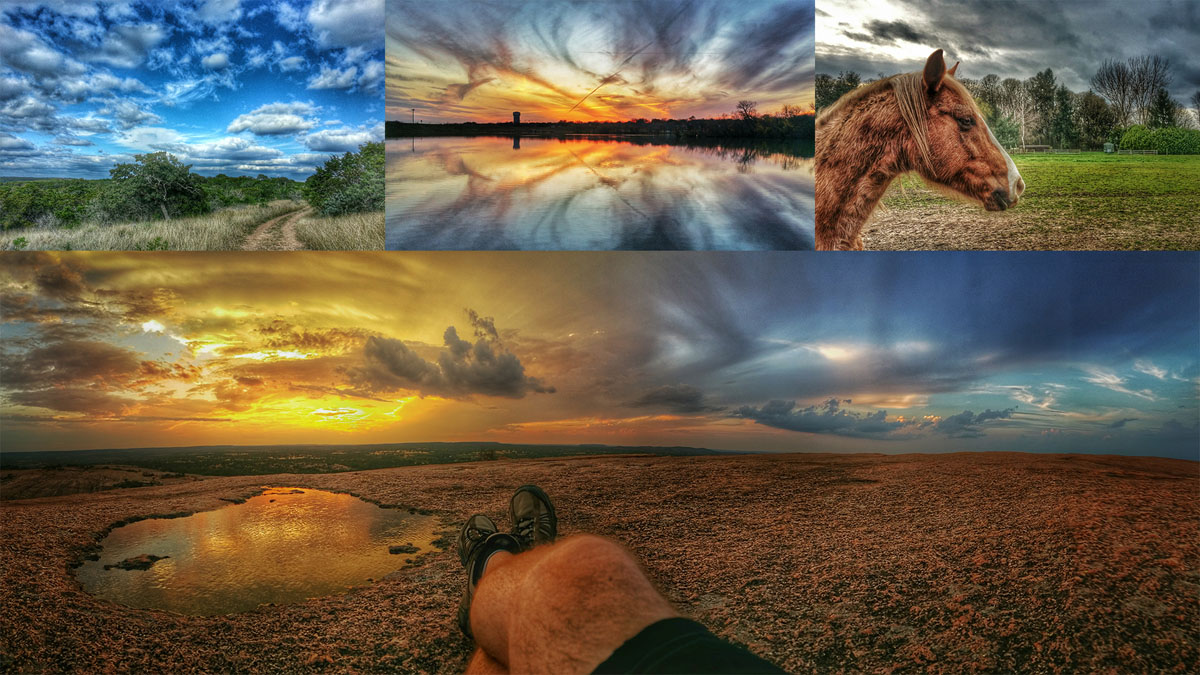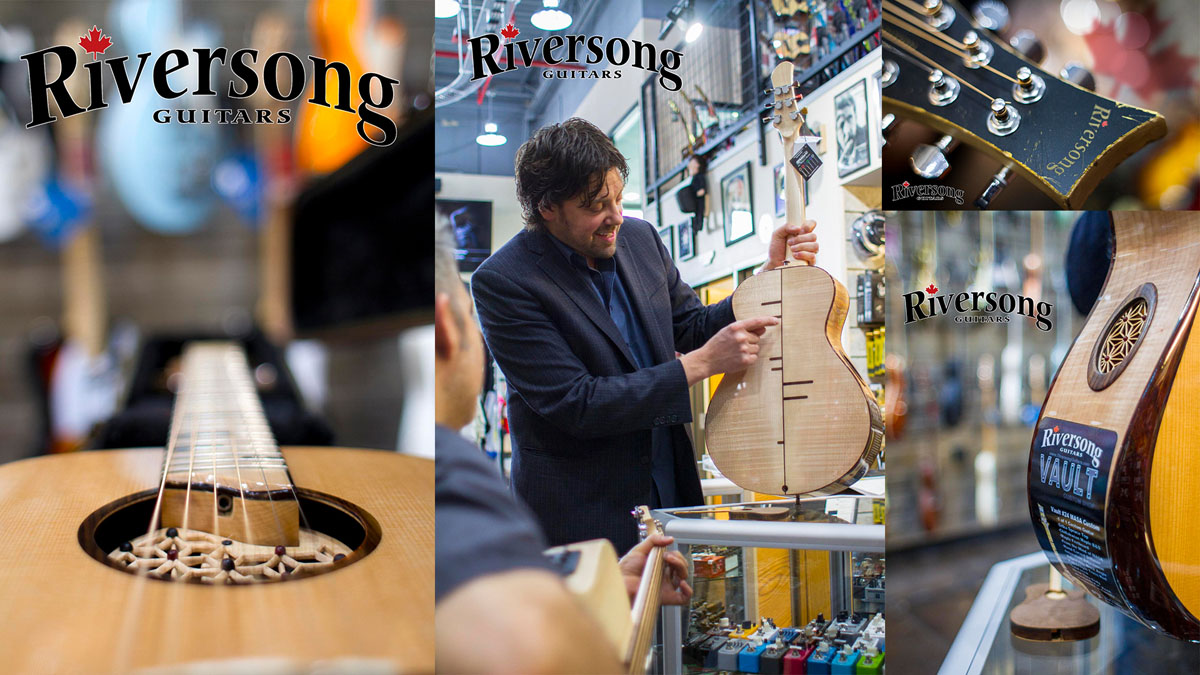 From Non-Existence to First Page of Google.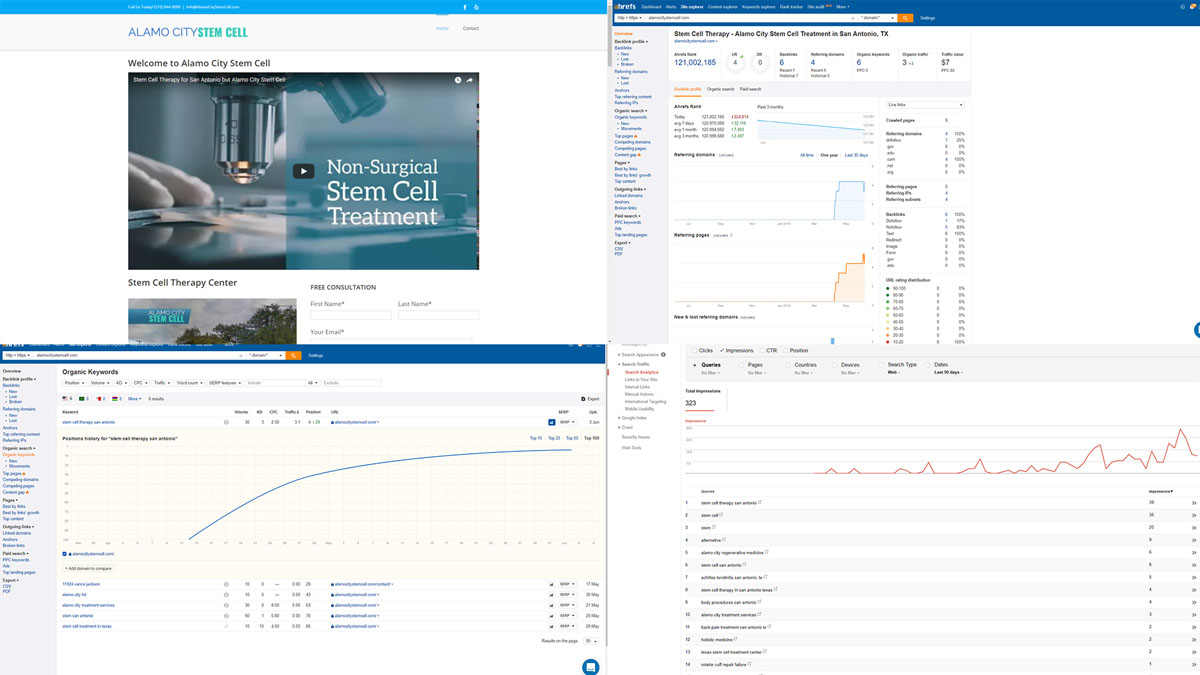 Website Re-design with Targeted Search Engine Optimization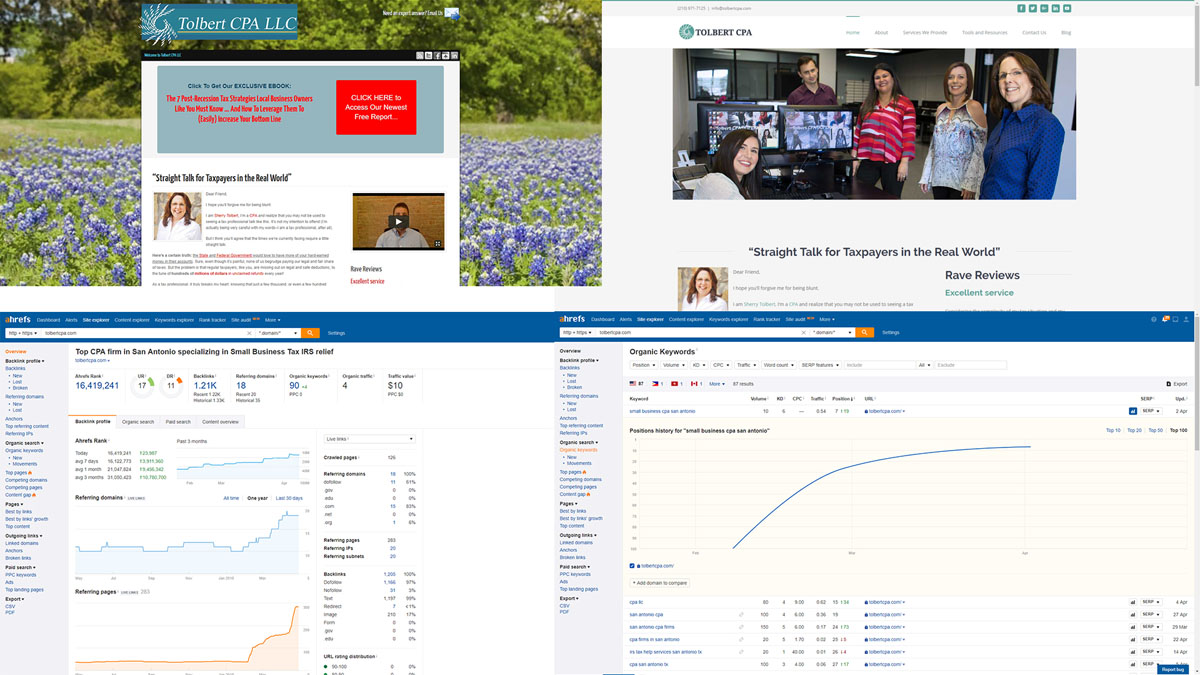 From Nonsense to Targeted Organic Traffic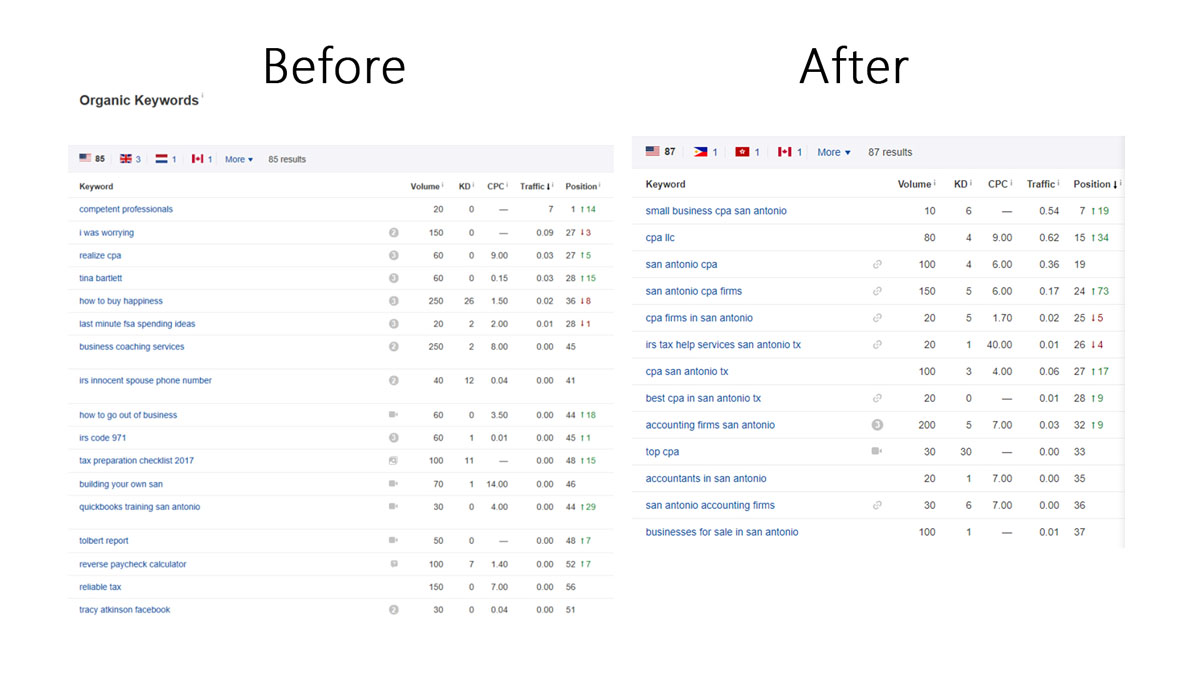 The NEED. (Just to exist)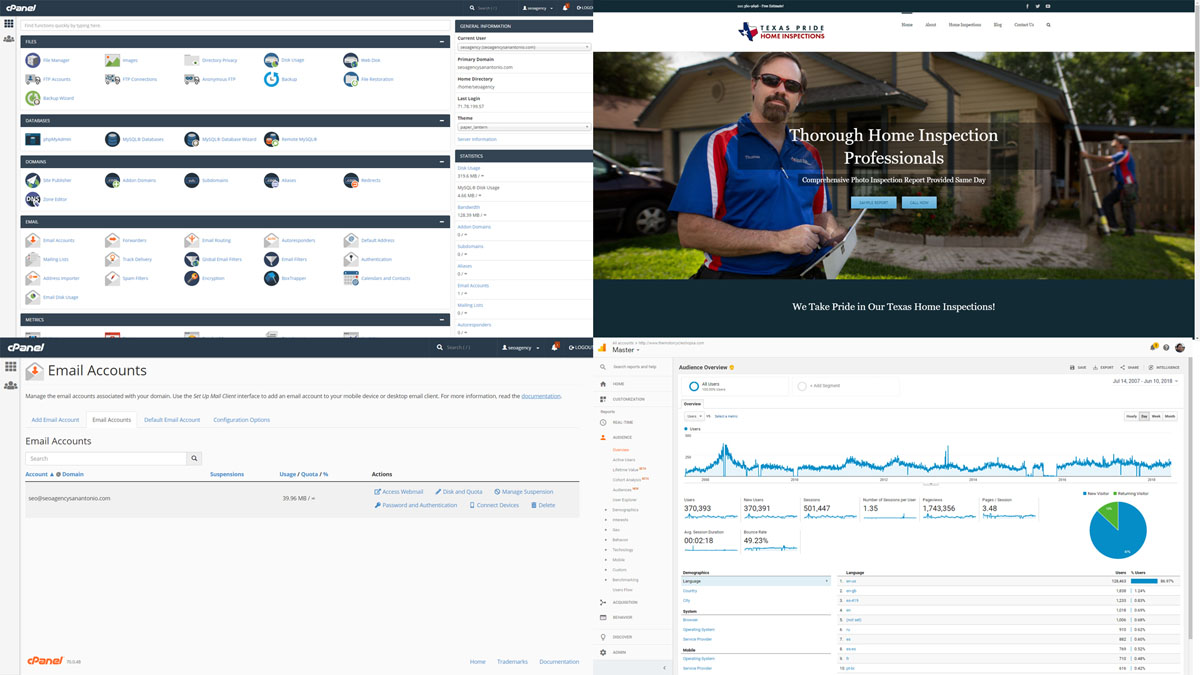 Hosting, Website, Email, Analytics
Keyword List, Keyword Research, Keyword Tracking